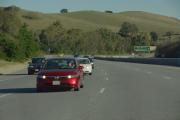 Access to affordable health care through the Medicaid program is one of the great benefits afforded to most recipients of Supplemental Security Income (SSI). In many states, full Medicaid coverage is often equal to, or even better than, many private health insurance plans, allowing SSI beneficiaries and other Medicaid recipients to effectively manage their illness or disability.
However, many Medicaid recipients don't realize that their health insurance coverage may not provide a full set of benefits should they require care while out of state. For example, some states only cover out-of -state emergency room visits to stabilize emergency conditions. Should a beneficiary need to be admitted to a hospital in another state or if he must receive essential, regular psychiatric care or medications from an out-of-state provider, the home state will not pay for the services through Medicaid. In these situations, a caregiver or other family member is often required to sign an agreement to pay for the services before the person with special needs can receive care.
Since Medicaid is administered as a joint program between the state and federal governments, each individual state has its own rules regarding out-of-state Medicaid coverage. If a loved one with special needs is planning to take an out-of-state trip, or if you live near your state border and travel between states for work or recreation, it makes sense to discuss the out-of-state Medicaid rules with a qualified special needs planner who knows your local restrictions. Investing the time now could save you thousands of dollars in medical bills down the road.
Last Modified: 11/03/2015
ADVERTISEMENT