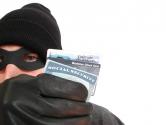 The Social Security Administration and the Federal Trade Commission recently issued warnings for people to be on the lookout for identity thieves seeking personal information in connection with disability benefit applications.

These criminals will typically call their victims and pretend to work for an agency that can help them apply for disability benefits. In some cases, callers even claim to represent the Social Security Administration itself. Once the targets believe they are speaking with a legitimate agency, the scammers convince them to provide their personal information, like Social Security numbers and dates of birth, over the phone or via email. Criminals then use this information to access victims' bank accounts and other financial information.

The Federal Trade Commission recommends never, ever giving out your Social Security number to anyone who calls you, even if you actually have a disability application pending. In addition, callers who pressure you or insist on receiving money in exchange for assistance are likely attempting to steal from you.

If you think that you might have been victimized by identity thieves, or if you are receiving strange phone calls that don't appear to be legitimate, contact your special needs planner immediately. You can also get in touch with the Social Security Administration's fraud hotline at 1-800-269-0271.