Lawyer Who Reaped Millions by Filing Fraudulent SSDI Claims Caught While on the Lam in Honduras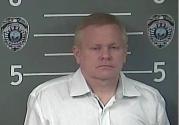 The lawyer who built the third-largest disability benefits practice in the United States from offices in a tiny eastern Kentucky town was captured on December 2, 2017, leaving a Pizza Hut restaurant in La Ceiba, Honduras. Eric Conn, who called himself "Mr. Social Security," disappeared on June 2, 2017, after pleading guilty in March to participating in a scheme to defraud the Social Security Administration (SSA) of millions of dollars and before his sentencing hearing set for July.
As we've previously written, Mr. Conn admitted to working with doctors and an administrative law judge to procure $550 million in Social Security Disability Insurance (SSDI) benefits for clients who may not have been disabled. He built the practice out of the Kentucky town of Pikeville, and received more than $5.7 million in fees from the SSA for his role in the fraudulent claims.
The press reported that Mr. Conn was on approved release to testify against one of his co-conspirators when he cut off his electronic security monitor and fled last June. He was sentenced to 12 years in prison in absentia in July, ordered to pay almost $170 million in restitution for his crimes and to forfeit $5.7 million.
The FBI reportedly worked with nearly a dozen agencies to find and apprehend Mr. Conn. FBI Special Agent Amy Hess announced that he was caught by the Honduran Technical Criminal Investigation Agency working in cooperation with the FBI's legal attache in San Salvador. Mr. Conn was returned to Lexington, Kentucky, on December 5.
To read press reports on Mr. Conn's capture, click here and here.
To read our previous coverage of this case, click here and here.
Created date: 12/13/2017