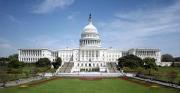 Senator Charles Schumer (D-NY) recently introduced the Disability Integration Act of 2015 (DIA) in the U.S. Senate. If passed, the bill would require states and health insurers to provide services to people with disabilities in community settings rather than in institutions whenever possible, and gives grounds to sue of the requirement is not met.

The Americans with Disabilities Act, which was passed in 1990, intended to integrate previously institutionalized people into the community by mandating a right to live in the least restrictive possible setting. In several decisions, the U.S. Supreme Court has upheld this so-called "integration mandate." Unfortunately, state Medicaid programs have ignored this mandate and have continued to discriminate against people with disabilities who could be cared for in the community. States do this by creating lengthy waiting lists for community-based Medicaid services and by capping the services provided, forcing many people with disabilities into institutional settings because the state will not pay for sufficient care at home.

DIA attempts to fight these discriminatory practices by making it illegal for states and other insurers to deny community-based long-term services and supports to all eligible individuals with disabilities without restrictions. The act requires states to develop a plan to implement these community based programs, and opens states up to federal lawsuits if they fail to offer full integration for people with disabilities. The legislation also calls for expanded access to affordable housing for people with disabilities and requires state governments to provide adequate information about home- and community-based services to populations that require those services.

To read the full text of this complicated bill, click here.